Home
Welcome to the IEEE Fort Worth PES Chapter!
The IEEE Fort Worth PES Chapter meets on the second or third Tuesday of the month. Location will be at Oncor's Electric Service Building  or "ESB":
115 W. 7th St
ESB 200 (2nd floor)
Fort Worth , Texas
United States 76102
Click here to see the map
Check out our chapter's upcoming events:
Fort Worth Chapter Upcoming Events
For recent events:
Fort Worth Chapter Recent Events
Monthly Meeting Details:

IEEE PES FORT WORTH MONTHLY MEETING – JULY 16 2019  (DISTINGUISHED LECTURER)

Date: July 16th 2019

Time: 11:30AM to 1:00PM
Serving of meal begins at 11:30am
Presentation begins at 11:50am

Please Note: We now accept credit cards in addition to cash or check at the door
Please register from now until this Friday COB. This allows time for catering to process.
Please note the venue and price for this meeting.
Cost: $25.00 (Cash or Check at Door)
Cost: $25.69 (Card)
Cost: $25.50 (PayPal Purchase Online Via Register button here) (please check if latest meeting)
If you are an IEEE member, please add your member number to your registration to better assist IEEE in Member Tracking
* You may attend the presentation without lunch at no charge.
In order to provide the best possible service for you, please RSVP by registering online here preferably 72 hrs in advance.
[Note: Please follow the emailed registration link. This link may not always be up to date for latest upcoming meeting number.]
Speaker:
Dr. Qing-Chang Zhong

 of Illinois Institute of Technology; Syndem LLC
Topic: 
Next-Generation Smart Grids: Synchronized and Democratized (SYNDEM) Smart Grids
Abstract:
Power systems are going through a paradigm shift. The centralized large facilities are being replaced by millions of widely dispersed non-synchronous relatively small renewable or alternative power plants, plug-in EVs, and energy storage units. Moreover, the majority of loads are expected to actively take part in the grid regulation in the same way as suppliers do. In this lecture, the SYNDEM (meaning synchronized and democratized) grid architecture, together with its technical route, to enable this paradigm change will be presented. It will be shown that the synchronization mechanism of conventional synchronous machines, which has underpinned the power systems for over 100 years, can continue playing its fundamental role in power systems. It will empower all power electronics-interfaced suppliers and loads to behave like virtual synchronous machines so that they can take part in the regulation of system frequency and voltage, in the same way as conventional synchronous machines do. This will unify the integration and interaction of all players with the grid. It will also release the communication infrastructure from low-level control and open up the prospect of achieving autonomous operation for power systems. This holistic solution could considerably enhance the stability, scalability, operability, security, reliability and resiliency of the next-generation smart grid. For latest developments and live discussions, join LinkedIn Group https://www.linkedin.com/groups/7061909/.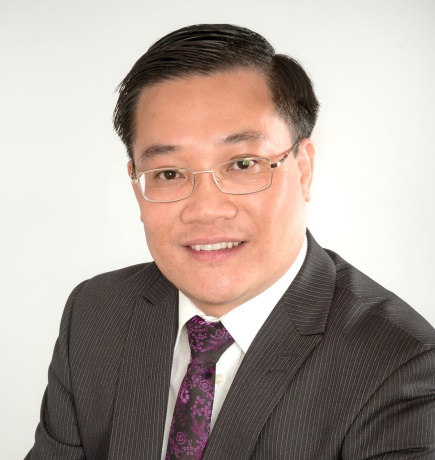 Qing-Chang Zhong

 of Illinois Institute of Technology; Syndem LLC

Dr. Qing-Chang Zhong, Fellow of IEEE and IET, is the Max McGraw Endowed Chair Professor in Energy and Power Engineering and Management at Department of Electrical and Computer Engineering, Illinois Institute of Technology, Chicago, USA, and the Founder of Syndem LLC, Chicago, USA. He is a world-leading multidisciplinary expert in control, power electronics, and power systems, having been recognized as a Distinguished Lecturer of the IEEE Power and Energy Society, the IEEE Control Systems Society and the IEEE Power Electronics Society. Before joining Illinois Institute of Technology, he was the Chair Professor in Control and Systems Engineering at The University of Sheffield, UK, where he built up a $5M+ research lab dedicated to the control of energy and power systems and attracted the support of Rolls-Royce, National Instruments, Texas Instruments, Siemens, ALSTOM, Turbo Power Systems, Chroma, Yokagawa, OPAL RT and other organizations. He (co-) authored three research monographs, including Robust Control of Time-delay Systems (Springer, 2006) and Control of Power Inverters in Renewable Energy and Smart Grid Integration (Wiley-IEEE Press, 2013). His fourth book entitled Power Electronics-Enabled Autonomous Power Systems: Next Generation Smart Grids will be published by Wiley-IEEE Press. He was an Associate Editor for several leading journals in control and power engineering, including four IEEE Transactions. He proposed the SYNDEM (meaning synchronized and democratized) grid architecture for the next-generation smart grids based on the synchronization mechanism of synchronous machines, which unifies and harmonizes the interface and interaction of power system players with the grid to achieve autonomous operation, without relying on communication networks. This was reported as Game Changer for Grid. His current research focuses on control and systems theory, power electronics, and the seamless integration of both to address fundamental challenges in energy and power systems.
IEEE Links

Job Posting

Professional Links