Power & Energy Chapter (PE)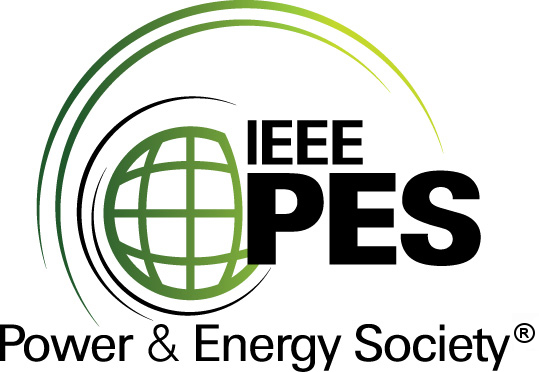 IEEE NSW – Power & Energy Chapter

Welcome to the Chapter's Web Site. You are invited to participate in all activity as a member at large or a committee member. All interested IEEE Power & Energy Society Members are encouraged to contribute. All contributions are welcome. Contributions for inclusions in the Web Page should be addressed to the webmaster.
---
Chapter Officers
Ray Brown (Chair)
Dr Georgios Konstantinou (Vice Chair)
 Dan Candotti (Secretary/Treasurer)
Prof Gerald Sheble (Immediate Past Chair)
Prof Trevor Blackburn (Past Chair)
General Committee
John Aitken
A/Prof David Dorrell
Dr Haiyan (Helen) Lu
Prof Joe Dong
Mohamad Nassereddine
Nominations Committee
John Robinson
Dr Graeme Gwilliam
Tony Zaglas
Contact us Please feel free to contact us at nsw.pes(at)ieee(dot)org
Links Click here to visit the IEEE Power & Energy Society
Events
– Conference on Integration of Distributed Energy Resources (CIDER 2017), Sydney, 15-16 August 2017  http://cigreaustralia.org.au/cigre-events/cider-2017/  (Technically co-sponsored)
– IEEE PES Asia-Pacific Power and Energy Engineering Conference (APPEEC 2017), Bangalore, India, 8-11 November 2017
– IEEE Innovative Smart Grid Technologies Asia Conference (ISGT Asia 2017), Auckland, New Zealand, 3-6 Dec 2017
– IEEE PES Asia-Pacific Power and Energy Engineering Conference (APPEEC 2017), Sabah, Malaysia, 7-10 October 2018
Other Events of Interest to Members:
Past Events:
– 2016 IEEE International Conference on Power Systems Technology 2016 (POWERCON), September 2016, Wollongong
–  13-15 September 2016: Down to Earth Conference 2016, Hunter Valley (Technically co-sponsored)
–  11 August 2016: Lecture "An Introduction to Risk-Based Earthing of Power System Assets" by Simon Lewis of Endeavour Energy
–  14 April 2016: Lecture "Dry Type Transformer Technology" by Marco Piovan of ABB
– 7 April 2016: IEEE Distinguished Lecturer Program "Wind generation and its Grid Connection" by Prof. Janaka Ekanayake of University of Peradeniya, Sri Lanka-Download Presentation IEEE DL Ekanayake Presentation
– 1 October 2015: IEEE Distinguished Lecturer Program "A Practical Framework for the Implementation of the Vehicle-to-Grid (V2G) Concept" by Prof. George Gross of the University of Illinois
– 10 December 2015: Lecture "Energy Storage at the Transmission Level" by Garrie Chubb of TransGrid
– 12 March 2015: Lecture "PAS 55 and ISO 55001 – Benefits from the Application of Asset Management Standards in the Electricity Industry" by George Fuller of AMCL
– 12 February 2015: Lecture "Utility-Scale Solar PV: Grid Integration Challenges and Opportunities" by Chris Wilson of First Solar
– 11 December 2014:Lecture "Kiosk SUbstation" by Gary Manning of Schneider Electric
– 9 October 2014: Lecture "Transformer Design Review – Risk Management in Transformer Procurement and Design/ Manufacture" by Derick van der Zwan
– 11 September 2014: Lecture "Application of Heuristics in Engineering" by Dr John Ypsilantis"
– 26 June 2014: Lecture "100% Renewables for Australia? Challenges and Opportunities" by Dr Jenny Riesz of UNSW"
– 13 March 2014: Lecture "Challenges of a Growing Photovoltaic Industry" by Ted Spooner of UNSW"- Click for Presentation
– 14 Nov 2013: Lecture "Increasing Network Capability" by Darren Spoor of TransGrid
PES NSW Chapter Outstanding Engineer Award:
The IEEE Power & Energy Society New South Wales Chapter Outstanding Engineer Award (OEA) is presented annually to a PES NSW Chapter member judged to have made a significant contribution to the engineering profession. For further information please refer to the PES OEA PDF
| | | |
| --- | --- | --- |
| Year | Recipient | Citation |
| 2016 | Trevor Blackburn | For service to the PES NSW Chapter and for contributions to power engineering, engineering education and standards development |
| 2015 | John Robinson | For service to the IEEE PES New South Wales Chapter |
| | | |
| --- | --- | --- |
| 2014 | Vic Gosbell | For contributions to the field of electric power quality and to power engineering education |
Last updated on 24/12/2016