Home
---
---
---
Meeting Notice
Friday, April 27, 2018 6:00pm at Microsoft Bldg 99 room 1919 Redmond, WA & Dinner 8:00pm Columbia Tower Club, 75th floor, 701 Fifth Ave , Seattle WA (please note the club has a dress code)

Please come to enjoy the reception and a lecture by Professor Vincenzo Piuri, IEEE fellow, past Vice President of IEEE worldwide Technical Activities, an IEEE board of director, the Editor-in-Chief of the IEEE Systems Journal, the Chair of the IEEE Biometrics Certification committee, and the Candidate for IEEE President elect.

Professor Piuri will discuss "Ambient intelligence: adaptivity through artificial intelligence, machine learning, and biometrics in worldwide cloud-based environments."
 Please come for a good time, enjoy delicious wine, hors d'oeuvre and delectable, networking with fellow IEEE members and officers, and invigorated with insightful future directions by Professor Vicenzo Piuri.
The reception and lecture are free to all attendees, either member or nonmember.
 If you are interested, please also join our after event to have drinks or dinner at The Columbia Tower Club for an incredible view of Seattle skylight.

Agenda
5:45 pm  Reception–Wine, cheese, hors d'oeuvre, and delectable. Networking with IEEE members and officers.
6:30 pm-8pm,  Lecture by Professor Vincenzo Piuri,
"Ambient intelligence: Adaptivity through artificial intelligence, machine learning, and biometrics in worldwide cloud-based environments."
 8:00 PM   Optional,  After event gathering, have dinner or drink at  Columbia Tower Club, a place with the incredible view of Seattle skylight. Participant will pay for their own expenses at CTC.
If you are interested to join the after event at CTC, please send email to event organizer, Dr. Sheree Wen at swen@ieee.org
Locations

Reception and Lecture
Microsoft Research,
14820 Northeast 36th Street
Redmond
United States 98052
Building: 99
Room Number: 1919
After Event
Columbia Tower Club, 75th floor, 701 Fifth Ave , Seattle WA .
Abstract
Adaptability and advanced services for ambient intelligence require intelligent technological support for understanding the current needs and the desires of users in the interactions with the environment for their daily use, as well as for understanding the current status of the environment also in complex situations. This infrastructure constitutes an essential base for smart living. Various technologies are nowadays converging to support the creation of efficient and effective infrastructures for ambient intelligence.
Artificial intelligence can provide flexible techniques for designing and implementing monitoring and control systems, which can be configured from behavioral examples or by mimicking approximate reasoning processes to achieve adaptable systems. Machine learning can be effective in extracting knowledge from data and learn the actual and desired behaviors and needs of individuals as well as the environment to support informed decisions in managing the environment itself and its adaptation to the people's needs.
Biometrics can help in identifying individuals or groups: their profiles can be used for adjusting the behavior of the environment. Machine learning can be exploited for dynamically learning the preferences and needs of individuals and enrich/update the profile associated either with such individual or the group. Biometrics can also be used to create advanced human-computer interaction frameworks.
Cloud computing environments will be instrumental in allowing for worldwide availability of knowledge about the preferences and needs of individuals as well as services for ambient intelligence to build applications easily.
This talk will analyze the opportunities offered by these technologies to support the realization of adaptable operations and intelligent services for smart living in ambient intelligent infrastructures.
Speaker
Vincenzo Piuri has received his Ph.D. in computer engineering at Politecnico di Milano, Italy (1989). He is Full Professor in computer engineering at the Università degli Studi di Milano, Italy (since 2000). He has been Associate Professor at Politecnico di Milano, Italy and Visiting Professor at the University of Texas at Austin and George Mason University, USA.
His main research interests are: intelligent systems, artificial intelligence, signal and image processing, machine learning, pattern analysis and recognition, biometrics, intelligent measurement systems, industrial applications, cloud computing, and dependability. Original results have been published in more than 400 papers in international journals, proceedings of international conferences, books, and book chapters.
He is Fellow of the IEEE, Distinguished Scientist of ACM, and Senior Member of INNS. He has been IEEE Vice President for Technical Activities (2015), IEEE Director, President of the IEEE Computational Intelligence Society, Vice President for Education of the IEEE Biometrics Council, Vice President for Publications of the IEEE Instrumentation and Measurement Society and the IEEE Systems Council, and Vice President for Membership of the IEEE Computational Intelligence Society.
He is Editor-in-Chief of the IEEE Systems Journal (2013-19), and Associate Editor of the IEEE Transactions on Computers and the IEEE Transactions on Cloud Computing, and has been Associate Editor of the IEEE Transactions on Neural Networks and the IEEE Transactions on Instrumentation and Measurement.
He received the IEEE Instrumentation and Measurement Society Technical Award (2002). He is Honorary Professor at Obuda University, Budapest, Hungary, Guangdong University of Petrochemical Technology, China, Muroran Institute of Technology, Japan, and the Amity University, India.
Email: vincenzo.piuri@unimi.it
http://www.vincenzopiuri.org/home
Please Register at
https://events.vtools.ieee.org/m/171719
Please contact Dr. Sheree Wen, Chair of The Computer Society, Seattle  with any question,
---
MEETING NOTICE & INVITATION
Pacific Northwest Chapter * Society for Information Display
Wednesday, April 19th – 6:00 P.M.
Vintage Tek Museum
13489 SW Karl Braun Dr
Beaverton, OR 97077
Note: please visit here for a map as some GPS apps may not be accurate…..
Practical Prototyping with Digital Displays
Ben Clifton, Founder and President, FourFrame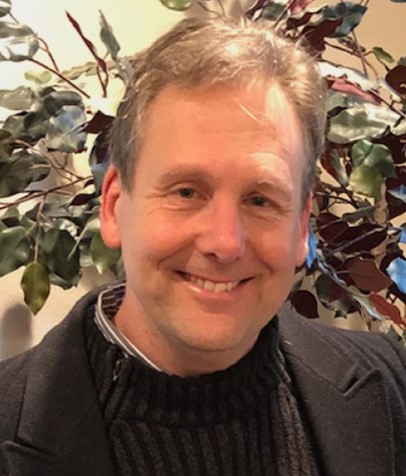 Abstract
Ideas around new display applications and technology are constantly being generated. Often, we are eager to try these ideas out, but challenges abound on how to prototype new ideas and concepts without huge investments in time and money.
In this talk, I'll share some practical ways to build "concept car" prototypes of display applications without building a factory and breaking the bank. Included will be how to quickly get different displays up and running, how to do various forms of customizing in prototype form to test out ideas, and what resources are available to cost-effectively adapt displays to your ideas.
This talk is perfect for both the forward-looking display technologist as well as the hobbyist who wants to translate their display ideas into reality quickly and easily.
Speaker Biography
Ben Clifton has been a display innovator his entire career. In 1985, his first job out of college was with Tektronix, where he integrated the first flat panel into a Tek portable instrument. He joined In Focus Systems in 1990 and co-developed Active Addressing technology that led to the joint venture between IFS and Motorola, Motif.
In 1995, he and Paul Gulick founded Clarity Visual Systems, the pioneer in digital signage technology, which was later acquired by Planar in 2006. At Planar, Ben managed and ran both the technology and engineering teams, and continued innovation for large display solutions and high-end home theater displays. In 2013, Ben joined the Microsoft Surface Hub team where he led the Advanced Development Group in their large, fully integrated collaboration display devices, including Perceptive Pixel touch technology.
In 2015, Ben left to pursue his passion in high-end displays with his own company, FourFrame, which creates the finest large-scale displays for exhibiting digital photography. Through his consulting business, Innovation on Display, Ben continues to help companies with innovative display solutions.
The seminar is free. Non-Members are welcome. RSVP to Samantha Phenix at samantha.phenix@planar.com.
For those remotely attending, we are now using GoToWebinar.
To register, click on the following link: https://attendee.gotowebinar.com/register/8996281494174409218
---
IEEE Seattle Section Consultants Network event
Title:Power of a Grid: Why you need one. Now.
Presenter: Valerie Barber
Abstract:
Why grind it out when you can grid it out? Why let traditional project management methodologies and large scale process frameworks weigh you down, when you can easily drive innovation in the face of expanding and changing customer needs, tight timelines and shoestring budgets with my proven technique? I will teach you the fastest, most effective way to problem solve and project manage. Any situation. Any Project. You will walk away from this discussion with a proven, low-overhead project management problem solving technique that will immediately change how you approach your work and your life.
Bio:
Valerie Barber: With a career managing software and hardware programs for companies such as Microsoft, The Home Depot, Exxon Mutual, Texas Instruments and WE, Valerie brings a diverse and creative perspective to Program Management. By combining various program management tools and techniques she delivers profitable, scalable product innovation for customers and partners. Currently, Valerie is a Sr Manager of PMs at Microsoft, leading a team of program managers and software developers to implement the Windows as a Service (WaaS) for Commercial Enterprises.
Registration: https://meetings.vtools.ieee.org/m/171118
---
Jobs jobs jobs…Seattle University's Electrical and Computer Engineering department is seeking someone to fill an adjunct faculty position for this Fall Quarter, beginning September 20 and continuing through mid December. This position requires strong Internet communications skills. Previous teaching experience desirable. To receive a more complete course description and other pertinent information, please contact Al Moser, Associate Professor, at almoser@seattleu.edu
---
Jobs jobs jobs…
Tacoma Power is hiring a Manager of System Planning, Operations and Asset Management.  We are looking for a leader with 10+ years of experience in engineering or system operations to manage the operation, design, analysis, and asset management strategy of the Tacoma Power Electric Power System, maintaining system integrity and reliability.   Please visit our website for more information about the position.
Thank you,
Rodney Croston
Human Resources Analyst
Tacoma Public Utilities
3628 South 35th Street
Tacoma, Washington 98409
Upcoming Events
April 24 @ 6:00 pm

-

7:00 pm