NANOMEDICINE IN THE 21ST CENTURY
GUEST SPEAKER: Prof. Folarin Erogbogbo, San Jose State University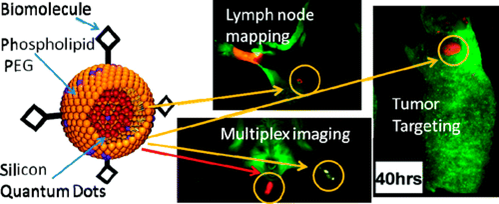 When: Saturday May 19, 2018
Location: San Jose State University, Second Floor – Student Union building  ("SU" at grid 3 – B/C on map), free parking available
Cost: FREE!
Schedule:
8:30 am – 9:30 am       Continental Breakfast
9:10 am – 10:30 am    SFBA Nano Registration, Networking
Nanomedicine in the 21st Century
10:30 am – 12:30 pm  SJSU Technology Showcase (over 200 projects!)
Student Project Poster Presentations
12:30 pm – 2:30 pm     Lunch & Panel Discussion
More info and registration: https://goo.gl/p3LJAA
ABSTRACT:  
    Nanomaterials are materials controlled by manipulation of size and shape at the nanometer scale (atomic, molecular, and macromolecular scale) that produce structures, devices, and systems with at least one novel/superior characteristic or property.
    There is generally excitement when a superior property of materials on the nanoscale that can revolutionize the world are discovered, however undesirable properties (such as toxicity or inefficiency) can dim their prospects of real world applications.
    This seminar will focus on addressing nanomaterial challenges related to health care. This talk will highlight innovative approaches to creating and understanding nanomaterials for healthcare (cardiovascular disease, diabetes, tuberculosis, and cancer).
SPEAKER:  Prof. Folarin Erogbogbo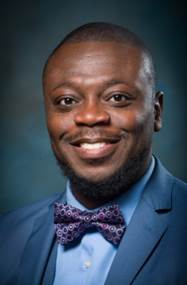 SPEAKER BIOGRAPHY:
     Upon receiving his B.S in Chemical Engineering, Prof. Erogbogbo stayed on as an National Science Foundation IGERT Fellow to pursue a graduate degree in Chemical and Biological Engineering at University at Buffalo (SUNY) with Professor Mark Swihart.
    Prof. Erogbogbo then moved to the Institute for Lasers Photonics and Biophotonics and served as a Ford Fellow with Professor Paras N. Prasad. He has published multiple high impact peer reviewed articles on nanoplatforms for biomedical applications. He has won numerous awards for his research and mentoring work.
    Professor Erogbogbo joined the SJSU faculty in the summer of 2013 as an Assistant Professor in the Biomedical, Chemical and Materials Engineering Department. His research focuses on scalable synthesis of biocompatible nanomaterials for biomedical applications.